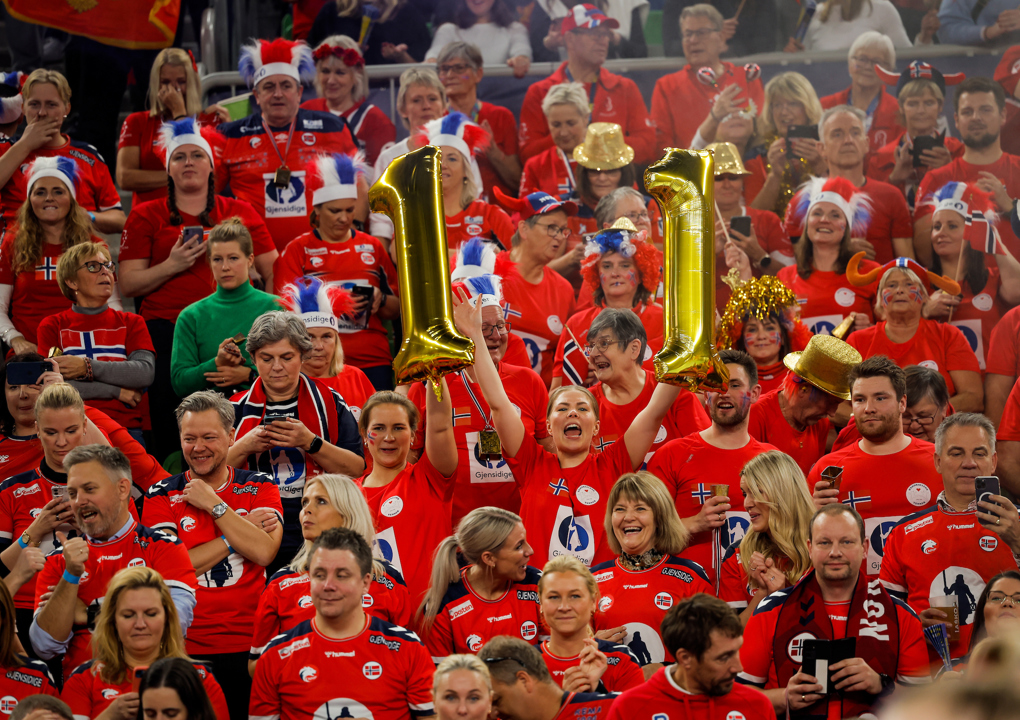 Day tickets for Men's EHF EURO 2024 now on sale
With 224 days to go until the Men's EHF EURO 2024 (10-28 January) throws off, day tickets for the championship in Germany have now gone on sale.__PRESENT
Tickets can be purchased for every match day in the preliminary and main round as well as for the semi-finals and the finals.
They are available via tickets.eurohandball.com and heretoplay.com, the championship's official website. Tickets allow access to all matches on the given day.
Several categories have gone on sale, with the lowest priced tickets offering live handball for as little as €19. Due to the high amount of tickets sold already in Berlin, no additional tickets are currently available for the group A matches played in Germany's capital.
For additional information, the European Handball Federation together with its ticketing partner Eventim has published this FAQ page.
World-record in Düsseldorf
The championship throws off with a world-record attempt at the MERKUR Spiel-Arena in Düsseldorf with 50,000 fans being able to watch the opening matches on 10 January 2024.
40,000 tickets have already been sold; a sold-out arena would mark the highest attendance ever at a handball match.
The group A encounters France vs North Macedonia at 18:00 hrs followed by Germany vs Switzerland at 20:45 hrs will open the tournament.
Across all venues and the championship's 65 matches, fans have purchased already more than one quarter of the approximately 400,000 tickets available.
Preliminary round overview
The preliminary round groups for the Men's EHF EURO 2024 were drawn on 10 May in Düsseldorf.
Group A (Düsseldorf/Berlin): France, Germany, North Macedonia, Switzerland
Group B (Mannheim): Spain, Austria, Croatia, Romania
Group C (Munich): Iceland, Hungary, Serbia, Montenegro
Group D (Berlin): Norway, Slovenia, Poland, Faroe Islands
Group E (Mannheim): Sweden, Netherlands, Bosnia Herzegovina, Georgia
Group F (Munich): Denmark, Portugal, Czech Republic, Greece
The first two teams of groups A, B and C qualify for the main round played at the LANXESS arena in Cologne; the teams that qualify from groups D, E and F will play at the Barclays Arena in Hamburg. The final weekend will be played in Cologne.
The full playing schedule is available at https://ehfeuro.eurohandball.com/men/2024/
In addition to the MERKUR Spiel-Arena with a capacity of more than 50,000, Germany's largest indoor arenas will be in use for the Men's EHF EURO 2024.
The Mercedes-Benz-Arena in Berlin seats 14,800 fans, Mannheim's SAP Arena has a capacity of 13,200 and the Olympiahalle in Munich can welcome more than 12,000 fans. Hamburg's Barclays Arena has 13,200 seats; the capacity of LANXESS arena in Cologne stands at 19,250.